Porsche (China) establishes new remote technical support using FacePro Xpert System, bringing significant cost reduction and efficiency improvement.

The Remote Technical Support (RTS) Porsche remote technical support system established by Porsche China is based on Softfoundry's FacePro Xpert System solution. During the COVID-19 pandemic in 2020, the RTS has brought significant cost reduction and efficiency improvement to Porsche China's after-sales service department and various Porsche centers. Travel expenses of the Porsche China after-sales department have decreased by nearly 80%. At the same time, the Porsche China Network Development Department also planned to use the RTS system to invest in the remote inspection of new stores and the remote audit of Porsche Centers.
●

Significantly shorten the waiting time for troubleshooting

●

Significantly reduce travel costs

●

Consistent fault handling capability: remote support and on-site support

●

Significantly reduce the maintenance downtime of the faulty vehicle in the workshop

●

Improves customer satisfaction
The Porsche RTS system uses AR smart glasses as the terminal equipment for on-site technicians, aiming to establish a new remote technical support model to connect Porsche China After-sales Service Technical Support Center with various Porsche dealers in China. With the RTS system, Porsche China's experts can communicate with on-site technicians in real-time; on-site technicians wearing the AR smart glasses use voice control to free their hands and transmit live vehicle images back to the large screen of the RTS experts in the Shanghai headquarters. Experts can guide on-site technicians to diagnose and repair faulty vehicles through various means such as video, voice, AR annotation, and remote file display.

Porsche China RTS system uses the FacePro Xpert System as the core, encompassing good scalability and compatibility. Supporting a massive range of accessories such as multi-angle cameras, endoscopes, thermal imaging cameras, etc., allowing remote experts to assist on-site technicians in quickly repair vehicles and detect the fault points precisely.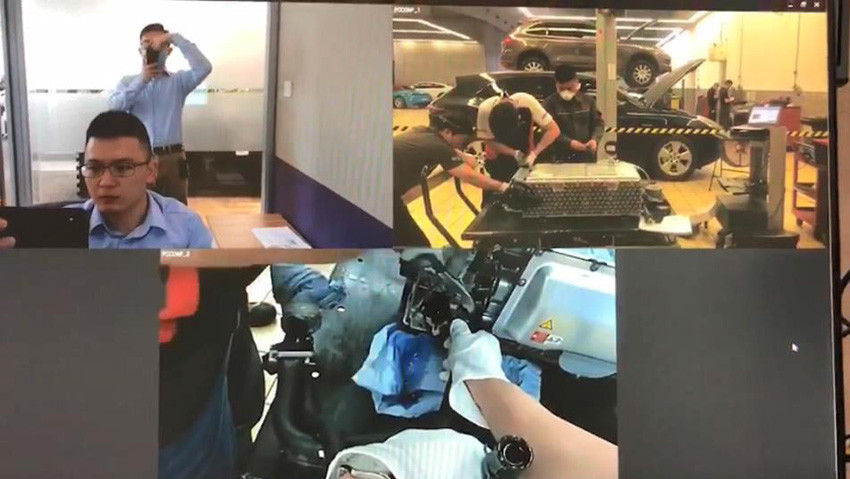 RTS system uses multi-angle cameras
Carry out collaborative
disassembly and repair of highvoltage battery packs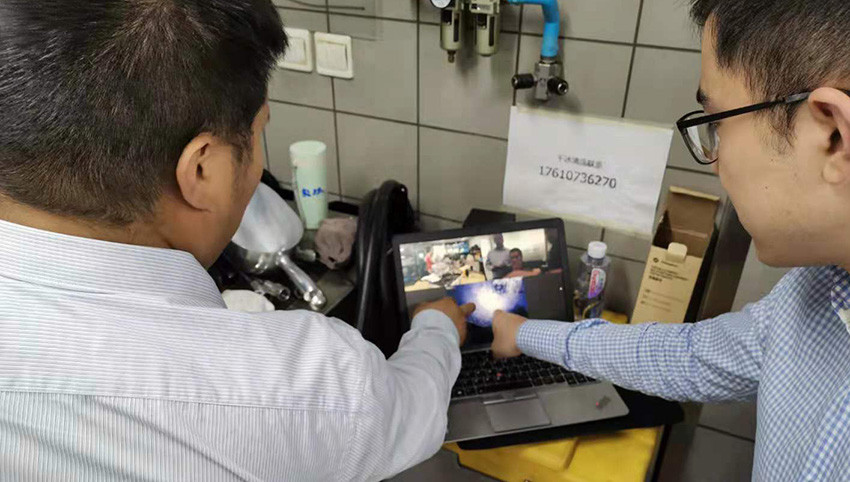 Endoscope for internal flaw
detection of engine
Remote consultation
with multiple parties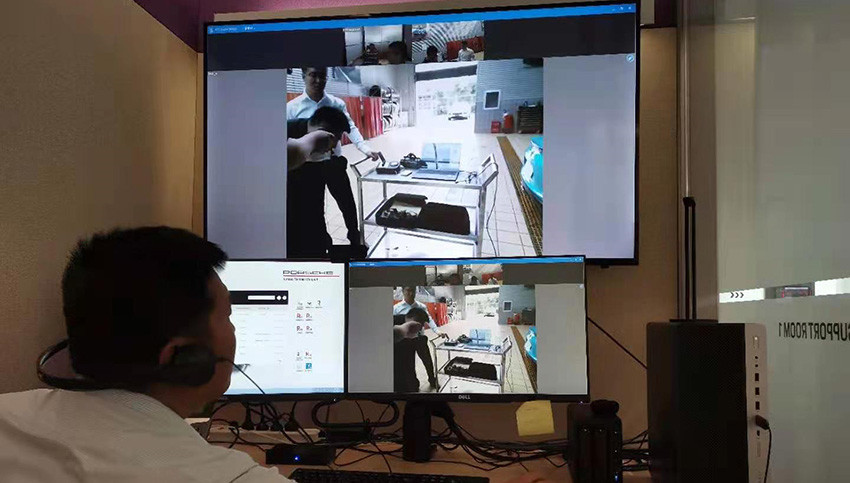 RTS Expert Room at Porsche
China Headquarters in
Pudong, Shanghai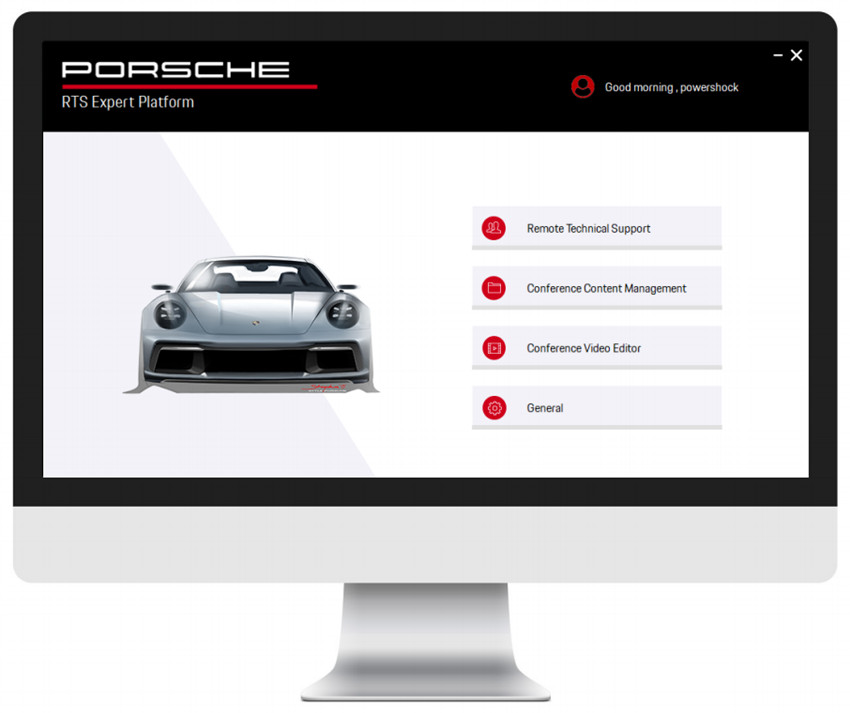 Porsche China RTS project customization interface
Video available on YouTube: https://youtu.be/VA28yj2Br5E
Porsche is a world-renowned automobile manufacturer committed to reducing the carbon footprint of vehicles towards a more sustainable future. During the pandemic in 2020, Porsche was affected by the reduction in factory production capacity. The waiting time for new car delivery has been delayed, but after-sales maintenance services have not been affected by the pandemic. Softfoundry assists the Porsche China RTS project to provide efficient remote technical support mode and bring significant cost reduction and efficiency increase for the enterprise.
Softfoundry is committed to the research and development of green communications and is the world's leading highdefinition cloud video expert. Softfoundry FacePro "5G+AR" Remote Xpert System has already served industrial, agricultural, medical, government, and telecom operators and Fortune 500 companies so that technology can be transformed into productivity. Softfoundry has established a market-leading intelligent service cloud platform, green services, to promote collaborative innovation and remote smart services, to help enterprises' digital transformation and sustainable development, reduce costs and increase efficiency, innovate service models, and help enterprises enhance their global competitiveness.