FacePro Xpert System helps Yili Group's 50 factories to digitize and improve corporate competitiveness
According to the China Food Industry Investment Analysis and Outlook Forecast Report 2021-2025 released by the China Investment Industry Research Institute, the total profit of food industry enterprises above designated size nationwide in 2019 reached 669.71 billion yuan. A year-on-year increase of 6.8%. Among them, the use of digitalization by food industry companies has become an important trend in the development of the industry. Augmented reality, robotics, artificial intelligence and other technologies have become "newweapons" for companies in the food industry to reduce costs and increase efficiency and ensure production.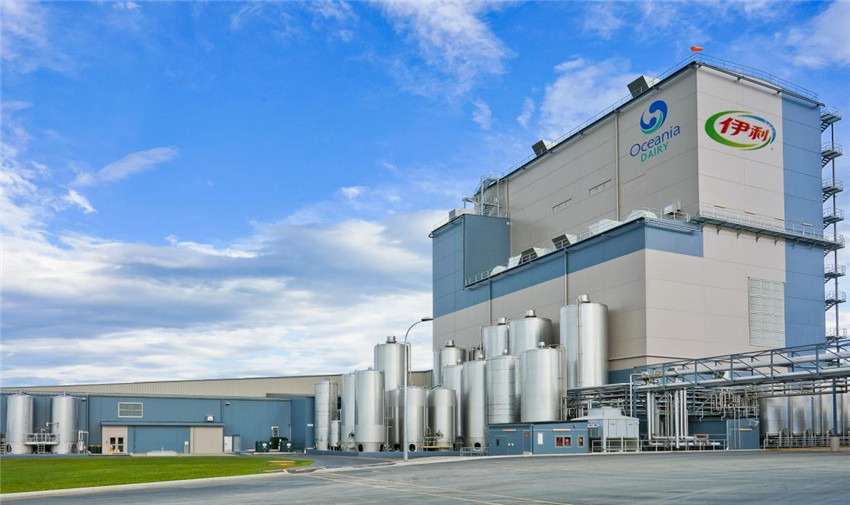 Take the equipment operation and maintenance of a food processing and production enterprise as an example. When the equipment fails, it is difficult for external operation and maintenance experts to arrive at the site to deal with the problem in time. As a result, the factory is shut down, production efficiency is reduced, and travel costs are high. Due to the impact of the COVID-19 pandemic, the equipment operation and maintenance problems of companies in the food industry have become more and more prominent, and there is an urgent need for high-tech changes.
In order to improve the response speed of production equipment support and reduce the lack of productivity due to equipment failures, Yili researched emerging technologies, combined with the company's remote equipment maintenance needs in some business units, and decided to introduce head-mounted computer equipment and remote operation and maintenance expert systems. Make every effort to ensure the efficient production of the factory.
After clarifying the requirements, Yili bid for external bidding, and the Softfoundry FacePro Xpert System combined with the operation and maintenance program of Ruiouweier wearing smart glasses was finally selected. At present, the FacePro Xpert System has been deployed and operated in multiple factories of Yili Group, which can support 60-party concurrent business support, laying the foundation for the business expansion of the later system and achieving business coverage of no less than 50 factories. With the help of the FacePro Xpert System, employees can perform equipment use exercises, equipment maintenance, on-site inspections, remote training, and remote guidance.
The FacePro Xpert System helps Yili achieve:
● Use remote control, audio and video communication functions to support external experts to remotely guide workers to perform on-site maintenance, which can ensure the accuracy of communication, reduce personnel travel expenses, and improve maintenance efficiency.
● Realize emergency command through voice control and highdefinition video functions, connect the command center with onsite inspection personnel, quickly troubleshoot and repair onsite problems, reduce downtime and save costs.
● With the help of GPS positioning function, standardize inspection routes to ensure timely remote detection by workers, reduce production risks, and ensure construction quality and production safety.
● Access to documents, video-on-demand, recording and other functions can help build a knowledge base for the operation and maintenance of production equipment, promote the exchange of skills of technical personnel, and improve technical capabilities.
Softfoundry FacePro Xpert System brings together cloud computing, multimedia communications, augmented reality and other technologies. Its technological and innovation can accelerate the realization of Yili's remote operations and the digital transformation of enterprises, helping it to break through geographical areasconstraints, to ensure the safe and efficient operation of production equipment in the special environment of the pandemic. Throughout the world, the rapid development of intelligent collaboration technology under the trend of corporate digital transformation has attracted the attention of many leading companies in the food and beverage industry.
Well-known institutions and companies such as ABB, Porsche, Guangzhou Honda, Shanghai Secco Petrochemical, Guohua Electric Power, China Classification Society, Zhongye Shipping Heavy Industry, Chengdu EMU, Jinan Second Machine Tool Group, etc. have deployed the FacePro Xpert System. Apply high technology to inject vitality into the enterprise's production and operation and maintenance innovation to ensure that it maintains a leading position in the fierce market competition.