Hyundai E&C Introduces Smart Construction Technology for Tunnel Construction using FacePro Xpert System and Vuzix Smart Glasses
Hyundai E&C is taking the lead in innovation in construction sites by introducing smart construction technology to tunnel construction for the first time among domestic construction companies.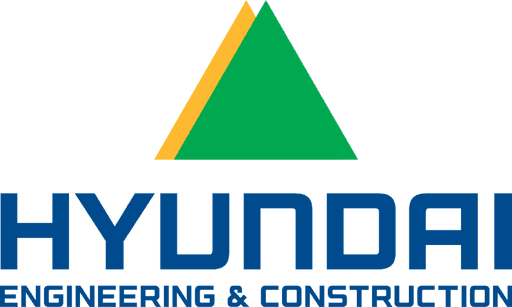 In July, Hyundai E&C demonstrated the wireless communication network with FacePro Xpert System and AR smart glasses technology using the TV White Space (TVWS) at the construction site of Section 3 of the Byeolnae Line double-track railway.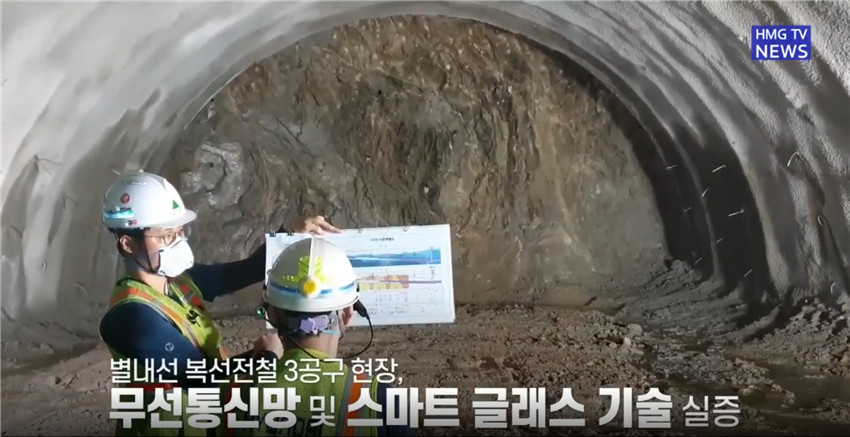 The wireless communication network technology tested by Hyundai E&C was introduced to compensate for the difficulty in communicating with the outside world inside the underground tunnel under construction. It is a technology that made Wi-Fi wireless internet possible inside the tunnel.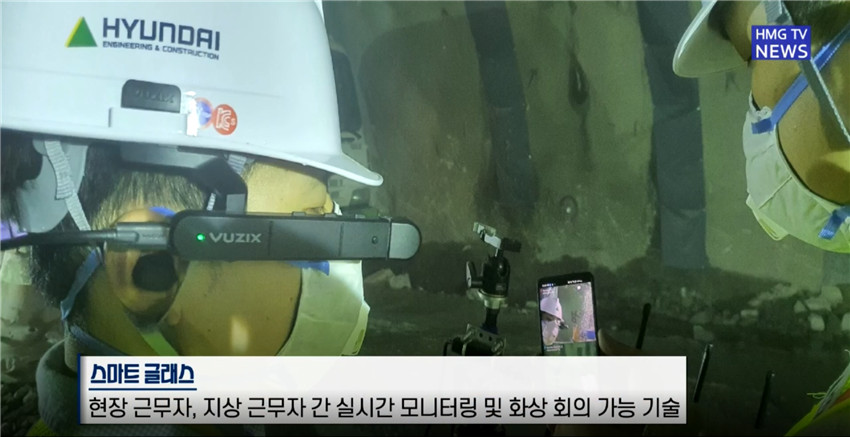 In addition, Hyundai E&C demonstrated FacePro Xpert System together with Vuzix smart glasses, a perfect software and hardware combination that enables field workers to monitor in real-time with ground workers or head office officials and conduct high-definition video conferences.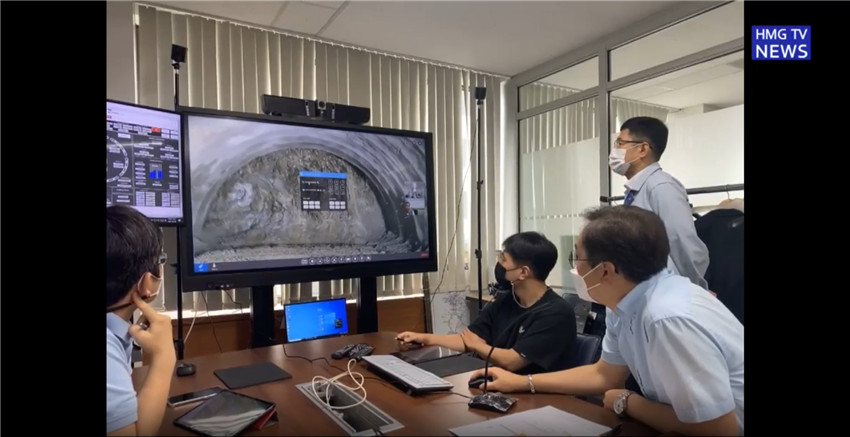 With the new technology, factors to be reviewed before excavation can be identified in advance, thus faster work decisions and safety inspections can be made.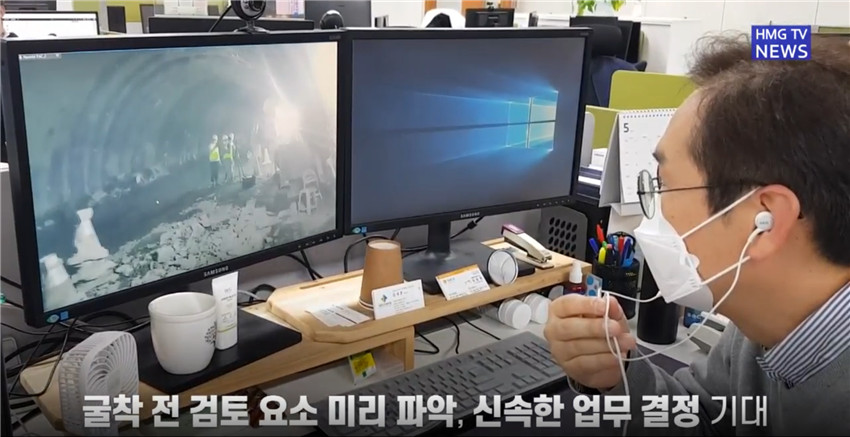 Hyundai E&C is satisfied with the application results and the smart construction technology will be expanded to domestic and overseas sites in the future and will be used in various fields such as site facility inspection and safety inspection.
Video available on YouTube: https://youtu.be/UlzZgAjNs8k
About Hyundai Engineering and Construction Co., Ltd.
Established in 1947, Hyundai E&C, as a leading construction company, has driven the globalization of the Korean construction industry as a key player in the economic development of Korea. The Company operates its business through four segments. The Architecture and Housing segment is involved in the construction of apartments, public buildings, high-tech buildings, and others. The Plant segment is engaged in the construction of power plants, gas facilities, electricity facilities, nuclear facilities, and others. The Civil Engineering segment is involved in the construction of tunnels, bridges, roads, steel structural elements, as well as development of residential land. The Other segment is engaged in the development and leasing of real estates; the operation of golf courses and resorts; the provision of steam, hot, cold water and air conditioning services as well as software installation services. For more information, please visit Hyundai E&C website at https://en.hdec.kr/en/main.aspx.
About Softfoundry International Pte Ltd.
Established in Singapore since 1999, Softfoundry International Pte Ltd (Softfoundry) is dedicated to the development of new generation Carrier Class High-Definition Green-Tech communication. Softfoundry is providing world class professional video collaboration solutions specifically to address stringent compliances to security standards and interoperability of public sectors, government, enterprise, education, healthcare and carriers based on patented video-communication technology supporting multi-HD resolutions, multi-codec, and multi-applications platforms. Softfoundry is committed to develop solutions for both organizations and individual professionals to be more effective, productive and profitable. Softfoundry will continue this relentless drive towards advancing state-of-the-art Green Communication Technology, for benefiting the future world, and for providing the best experience for any and all clientele.
For more information, please visit our website at www.softfoundry.com and www.fpxpert.com.